In my previous post, I finished with a question: Should you get
an app?
This is a question I get a lot from businesses of all sizes wanting to build an app for their site.
The general claim is that "You have to have an app", similar to the original "you have to have a site"
around the year 2000 and the all-time favorite "you have to have a Facebook page" back in 2009 or so.
Don't get me wrong, eventually both these claims were (sort of) true. Most businesses do have a website, and most can benefit from a proper page on Facebook.
All of the above is true given some underlying assumptions:
Your digital assets have relevant content! If the last post on your Facebook page was 2 years ago and it's full of bad reviews, you're better off taking it down.
You are managing the proper digital assets relevant for your
business: If you're a plumber, for example, while a small site with contact info and some customer testimonials might be useful, I'll be surprised if you'll have an Instagram business page (though I did find some cool counter examples while researching).
With an app it's even trickier:
An app needs its own attention: development, marketing, push notifications, updates and analytics. An app has to be impeccable, and, most important: has to have an added value over its web counterpart.

Otherwise, why would a user install and keep it on their device?
I took some examples from the biggest brands in the online world, why? to show you that even they have it wrong sometimes, and while they can afford it, you probably can't!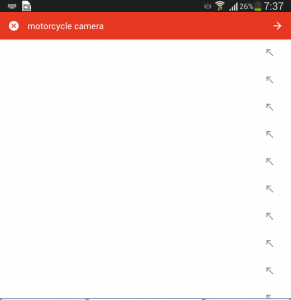 This is the Aliexpress app on a not so old Samsung Tablet. Note that the search suggestions for my "motorcycle camera" search do not show any text (though clicking on the arrows will get me to the result). The mobile web version show the results perfectly and a lot faster. Think your users will resort to your mobile web experience after such an issue? probably not. Aliexpress however, is a part of the Alibaba Group, which grossed more than $12 Billion in 2015 and was responsible for more than 80% of all online purchases in China (via Taobao, the Chinese version of Aliexpress).
I've found more than one quote regarding Facebook's app, which has had
its ups and downs, here's the latest. The Guardian even suggests another app, Metal, which is basically Facebook's website wrapped in an app! But then again, your app probably doesn't match against Facebook's as well…
To conclude, get an
app if:
There's an added value in it
You have the resources to support it
You make absolutely sure there are no bugs, slowdowns, excess battery consumption etc.
If you're not sure, contact me